Table of Contents
---
---
---
---
---
---
---
---
---
---
---
---
---
Foreword
For centuries, humans have considered food only as an "energy" source for survival. Clarification of nutritional relevant components, as protein, fat, carbohydrates, minerals and vitamins, was determinant to understand metabolic needs, and to adjust consumption patterns. However, this oversimplified definition of food resulted in processed foods composed by mixtures of ingredients rich in these components, while diet is increasingly claimed as being responsible for the most common diseases of modern society: cardiovascular diseases, obesity, and cancer.


When we look upon food from this simplified perspective, it is as if we are regarding food without its "soul". Indeed, although being difficult to demonstrate causality between food and health, there is now appreciable epidemiologic evidence for the protective role of diets rich in fruits and vegetables, being the Mediterranean diet an interesting example. These foods have thousands of components without nutritional essentiality that have been neglected. The interest on these components has increased tremendously in the last two decades, seeking to identify the dietary bioactive components (i.e., those that have a measurable impact on human health), their amounts, and availability. Simultaneously, it is also becoming clear that each one of these components has different effects and potencies when ingested alone or when taking its part in the complex network of molecules present in whole foods. These are amazing days for food scientists because we are closer to understand these bioactive compounds, while the consumer is following closely scientific advances, being increasingly interested in the health properties of foods.


The editors took an enormous and successful effort to assemble a huge variety of knowledge on different natural bioactive components in foods, bringing together experts working of different fields of food composition and health. Following a first volume on fruits, this second volume was written to provide readers with a comprehensive review of bioactive constituents in several legumes, nuts, seeds and cereals, from the most traditional ones, as rice or tomatoes, to emerging potentials in modern nutrition, as quinoa or coffee residues. This assembled knowledge allows the reader to get acquainted with the most promising bioactive compounds in different foods, understand the care needed to preserve their bioactivity during storage or processing, while revealing also the hidden bioactive potential of commonly rejected parts, as shells or seeds.


José Alberto Pereira
Mountain Research Centre (CIMO)
School of Agriculture
Polytechnic Institute of Bragança
Portugal
&
Susana Casal
REQUIMTE / Bromatology Service
Faculty of Pharmacy
University of Porto
Portugal


---
Preface
Plants have been widely used as food and medicines, since they provide, not only essential nutrients required for human life, but also other bioactive compounds which play important roles in health promotion and disease prevention, commonly known as phytochemicals. Moreover, in the recent years, the impact of lifestyle and dietary choices for human health has increased the interest in fruits and vegetables, as well as in foods enriched with bioactive compounds and nutraceuticals. In fact, epidemiological studies have consistently shown that the Mediterranean diet, characterized by the daily consumption of fruits and vegetables, is strongly associated with reduced risk of developing a wide range of chronic diseases, such as cancer, diabetes, neurodegenerative and cardiovascular diseases.


Phytochemicals are secondary metabolites present in fruits and vegetables in low concentrations that have been hypothesized to reduce the risk of several pathological conditions. There are thousands of dietary phytochemicals, namely flavonoids, phenolic acids, glucosinolates, terpenes, alkaloids, between many other classes of compounds, which present different bioactivities, such as antioxidant, antimutagenic, anticarcinogenic, antimicrobial, anti-inflammatory, hypocholesterolemic, hypoglicemic and other clinically relevant activities. The evidence suggests that the health benefits of fruits and vegetables consumption are attributed to the additive and synergistic interactions between these phytocomponents. Therefore, nutrients and bioactive compounds present in fruits and vegetables should be preferred instead of unnatural and expensive dietary supplements.


In this ebook, we provide an overview about the different classes of phytochemicals commonly found in fruits and vegetables, highlighting their chemical structures, occurrence in fruits and vegetables, biological importance and mechanisms of action. Volume 2 is dedicated to the study of several legumes, nuts, seeds and cereals.


Luís Rodrigues da Silva & Branca Silva
CICS – UBI – Health Sciences Research Centre
University of Beira Interior
Portugal


List of Contributors
Editor(s):
Luís Rodrigues da Silva
Branca Maria Silva
---
Contributor(s):
Adriana M. S. Sousa
CICS – UBI – Health Sciences Research Centre
University of Beira Interior
6201-506 Covilhã
Portugal


Ana R. Nunes
CICS – UBI – Health Sciences Research Centre
University of Beira Interior
6201-506 Covilhã
Portugal


Álvaro Peix
Instituto de Recursos Naturales y Agrobiología
IRNASA-CSIC
Salamanca
Spain;
/
Unidad Asociada Universidad de Salamanca- CSIC 'Interacción Planta-Microorganismo'
Salamanca
Spain


Branca M. Silva
CICS – UBI – Health Sciences Research Centre
University of Beira Interior
6201-506 Covilhã
Portugal


Carlos Albuquerque
IPV - ESSV – Polytechnic Institute of Viseu
Higher Health School of Viseu
3500-843, Viseu
Portugal


Charu Lata Mahanta
Department of Food Engineering and Technology
Tezpur University
Assam
India


Cristina García-Viguera
Research Group on Quality, Safety and Bioactivity of Plant Foods, Department of Food Science and Technology
CEBAS (CSIC), Campus University Espinardo
Murcia
Spain;
/
Phytochemistry Lab, Food Sci. & Technology Dept.
CEBAS-CSIC
Murcia
Spain


Diego A. Moreno
Research Group on Quality, Safety and Bioactivity of Plant Foods, Department of Food Science and Technology
CEBAS (CSIC), Campus University Espinardo
Murcia
Spain;
/
Phytochemistry Lab, Food Sci. & Technology Dept.
CEBAS-CSIC
Murcia
Spain


Elsa Ramalhosa
Mountain Research Centre (CIMO), School of Agriculture
Polytechnic Institute of Bragança, Campus de Sta Apolónia, Apartado 1172
5301-855 Bragança
Portugal


Encarna Velázquez
Departamento de Microbiología y Genética. Facultad de Farmacia
Universidad de Salamanca
Salamanca
Spain;
/
Unidad Asociada Universidad de Salamanca- CSIC 'Interacción Planta-Microorganismo'
Salamanca
Spain


Gonçalo D. Tomás
1CICS – UBI – Health Sciences Research Centre
University of Beira Interior
6201-506 Covilhã
Portugal


Isabel C.F.R. Ferreira
Mountain Research Centre (CIMO), ESA
Polytechnic Institute of Bragança, Campus de Santa Apolónia, Ap. 1172
5301-855 Bragança
Portugal


Joana S. Amaral
REQUIMTE-LAQV, Departamento de Ciências Químicas, Faculdade de Farmácia
Universidade do Porto, Portugal; ESTiG, Instituto Politécnico de Bragança
Bragança
Portugal


João A. Lopes
iMed. ULisboa, Departamento de Farmácia Galénica e Tecnologia Farmacêutica, Faculdade de Farmácia
Universidade de Lisboa
Lisbon
Portugal


Jorge M.G. Sarraguça
LAQV/REQUIMTE, Departamento de Ciências Químicas, Faculdade de Farmácia
Universidade do Porto
Porto
Portugal


José A. Pereira
Mountain Research Centre (CIMO), School of Agriculture
Polytechnic Institute of Bragança, Campus de Sta Apolónia, Apartado 1172
5301-855 Bragança
Portugal


José Pinela
Mountain Research Centre (CIMO), ESA
Polytechnic Institute of Bragança, Campus de Santa Apolónia, Ap. 1172
5301-855 Bragança
Portugal;
/
REQUIMTE/LAQV, Faculty of Pharmacy
University of Porto, Rua Jorge Viterbo Ferreira
n° 228, 4050-313 Porto
Portugal


Lorena Carro
Departamento de Microbiología y Genética. Facultad de Farmacia
Universidad de Salamanca
Salamanca
Spain


Luís R. Silva
CICS – UBI – Health Sciences Research Centre
University of Beira Interior
6201-506 Covilhã
Portugal;
/
IPCB – ESALD – Polytechnic Institute of Castelo Branco
Higher Health School Dr. Lopes Dias, 6000-767
Castelo Branco
Portugal;
/
LEPABE – Department of Chemical Engineering, Faculty of Engineering
University of Porto
4200-465 Porto
Portugal


Mafalda C. Sarraguça
LAQV/REQUIMTE, Departamento de Ciências Químicas, Faculdade de Farmácia
Universidade do Porto
Porto
Portugal


Marco G. Alves
CICS – UBI – Health Sciences Research Centre
University of Beira Interior
6201-506 Covilhã
Portugal


M. Beatriz P.P. Oliveira
REQUIMTE/LAQV, Faculty of Pharmacy
University of Porto, Rua Jorge Viterbo Ferreira
n° 228, 4050-313 Porto
Portugal;
/
REQUIMTE-LAQV, Departamento de Ciências Químicas, Faculdade de Farmácia,
Universidade do Porto
Portugal


María Elena Cartea
Group of Genetics
Breeding and Biochemistry of Brassicas, MBG-CSIC
Pontevedra
Spain


Marta Francisco
Group of Genetics
Breeding and Biochemistry of Brassicas, MBG-CSIC
Pontevedra
Spain


Miguel Lopo
LAQV/REQUIMTE, Departamento de Ciências Químicas, Faculdade de Farmácia
Universidade do Porto
Porto
Portugal


Nieves Baenas
Phytochemistry Lab, Food Sci. & Technology Dept
CEBAS-CSIC
Murcia
Spain


Pablo Velasco
Group of Genetics
Breeding and Biochemistry of Brassicas, MBG-CSIC
Pontevedra
Spain


Pedro F. Oliveira
CICS – UBI – Health Sciences Research Centre
University of Beira Interior
6201-506 Covilhã
Portugal;
/
Department of Microscopy, Laboratory of Cell Biology, Institute of Biomedical Sciences Abel Salazar (ICBAS) and Unit for Multidisciplinary Research in Biomedicine (UMIB)
University of Porto
4050-313 Porto
Portugal


Ricardo N.M.J. Páscoa
LAQV/REQUIMTE, Departamento de Ciências Químicas, Faculdade de Farmácia
Universidade do Porto
Porto
Portugal


Sangeeta Saikia
Department of Food Engineering and Technology
Tezpur University
Assam
India


Susana Casal
LAQV-REQUIMTE, Chemistry Department, Faculty of Pharmacy
Oporto University
Porto
Portugal


Teresa Delgado
Mountain Research Centre (CIMO) - School of Agriculture
Polytechnic Institute of Bragança
Bragança
Portugal
/
LAQV-REQUIMTE, Chemistry Department, Faculty of Pharmacy
Oporto University
Porto
Portugal



---
Related Journals
---
---
Related Books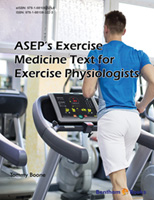 ---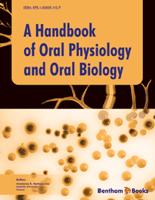 ---