Foreword
It is a great pleasure to write the foreword for "The tibial plateau fractures: diagnosis and treatment", edited by my colleagues and friends Francesco Atzori and Luigi Sabatini.


Techniques in traumatic knee surgery have continued to evolve and the editors of this book have described various possible surgical procedures. The authors articulate with clarity the best evidence available to support the use of the procedure they described as well as any controversial aspects of the technique and alternative treatment options if available.


Furthermore, every perspective of tibial plateau fractures is well represented, from epidemiology to rehabilitation protocols.


I think this e-book will be extremely precious for every orthopaedic surgeon, residents and fellows to manage tibial plateau fractures and I congratulate the Editors and the Authors on the production of a very interesting e-book.


Marco Schiraldi
Unit Orthopaedics and Traumatology
Orthopaedic Prostethic Surgery Regional Center
Hospital SS. Antonio e Biagio e Cesare Arrigo
Alessandria
Italy
Email: mschiraldi@ospedale.al.it

---
Preface
The importance of this argument arises from high incidence of tibial plateau fractures, from epidemiology of this kind of fracture (usually young and active people) and from necessity to obtain a good restoration of function.


Tibial plateau fractures are mostly articular fractures. The goal of treatment is restoration of function and fracture fixation must offer enough stability to allow early mobilisation.


Several problems are correlated to this kind of fracture:


cutaneous and soft tissue damage are often present, as these fractures often result from high energy trauma
diagnosis is sometimes difficult: x-ray, CT scans and MRI can be used without a correct standardization
associated lesions of menisci or ligaments can influence the final outcome
different procedures are described for tibial plateau fractures: conservative treatment, open reduction and internal fixation, with arthroscopic techniques, with external fixation, using "balloon" indirect reduction, etc.
postoperative care is fundamental to obtain a good result, but the timing is not so clear
We think a book clarifying and summarizing anatomy, pathogenesis, diagnosis, treatment and rehabilitation can help all orthopaedics surgeons treating this disabling kind of fracture. Our objective is not to give a definitive answer about treatment choice, but to propose some solutions on the basis of the fracture "personality".


Francesco Atzori
University of Turin
Italy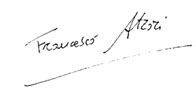 &

Luigi Sabatini
University of Turin
Italy


List of Contributors
Editor(s):
Francesco Atzori
---
Contributor(s):
Angelino Valeria
University of Turin, Radiology Department
Hospital San Luigi Gonzaga
Regione Gonzole 10, 10043
Orbassano (Turin)
Italy


Aprato Alessandro
University of Turin, Unit of Orthopaedics and Traumatology
Hospital San Luigi Gonzaga
Regione Gonzole 10, 10043
Orbassano (Turin)
Italy


Atzori Francesco
University of Turin, Unit of Orthopaedics and Traumatology
Hospital San Luigi Gonzaga
Regione Gonzole 10, 10043
Orbassano (Turin)
Italy


Azi Matheus
Manoel Victorino Hospital
Pc Conselheiro Almeida Couto, s/n Largo de Nazaré, Nazaré
Salvador
Brasil


Barbin Robert
Gold Coast University Hospital
1 Hospital Boulevard
Southport
Queensland 4215
Australia


Bistolfi Alessandro
University of Turin, Department of Orthopaedic and Traumatology
C.T.O. Hospital
Via Gianfranco Zuretti 29
10126 Turin
Italy


Bruzzone Matteo
University of Turin, Department of Orthopaedic and Traumatology
Hospital Mauriziano Umberto I, Largo Turati 62
10128 Torino (TO)
Italy


Busso Marco
University of Turin, Radiology Department
Hospital San Luigi Gonzaga, Regione Gonzole 10, 10043 Orbassano
Turin
Italy


Carnino Irene
School of Rehabilitative Medicine
University of the Studies of Turin, Via Po 8
10100 Turin
Italy


Colonese Francesca
University of Turin, Radiology Department
Hospital San Luigi Gonzaga, Regione Gonzole 10, 10043 Orbassano
Turin
Italy


Cottino Umberto
School of Orthopaedics and Traumatology
University of Turin, Via Po 8
10100 Turin
Italy


Deledda Davide
School of Orthopaedics and Traumatology
University of Turin, Via Po 8
10100 Turin
Italy


Dettoni Federico
University of Turin, Department of Orthopaedic and Traumatology
Hospital Mauriziano Umberto I, Largo Turati 62
10128 Torino
TO
Italy


Dolfin Marco
Unit of Orthopaedics and Traumatology
Hospital San Giovanni Bosco, Piazza Del Donatore Del Sangue 3
10154 Turin
Italy


Martino Deregibus
School of Orthopaedics and Traumatology
University of Turin, Via Po 8
10100 Turin
Italy


Federico Annamaria
School of Rehabilitative Medicine
University of the Studies of Turin, Via Po 8
10100 Turin
Italy


Gaido Cecilia
School of Rehabilitative Medicine
University of the Studies of Turin, Via Po 8
10100 Turin
Italy


Giachino Matteo
School of Orthopaedics and Traumatology
University of Turin, Via Po 8
10100 Turin
Italy


Jayasekara Narlaka
Department of Orthopaedics
Gold Coast University Hospital, 1 Hospital Boulevard
Southport
Queensland 4215
Australia


Massazza Giuseppe
University of Turin, Department of Orthopaedic and Traumatology
C.T.O. Hospital, Via Gianfranco Zuretti 29
10126 Turin
Italy


Massè Alessandro
University of Turin, Director of Unit of Orthopaedics and Traumatology
Hospital San Luigi Gonzaga - Regione Gonzole 10, 10043 Orbassano
Turin
Italy


Rossi Roberto
University of Turin, Department of Orthopaedic and Traumatology Director
Hospital Mauriziano Umberto I, Largo Turati 62
10128 Torino
TO
Italy


Rosso Federica
School of Orthopaedics and Traumatology
University of Turin, Via Po 8
10100 Turin
Italy


Sabatini Luigi
University of Turin, Unit of Orthopaedics and Traumatology
Hospital San Luigi Gonzaga, Regione Gonzole 10
10043 Orbassano
Turin
Italy


Saccia Francesco
Unit of Orthopaedics and Traumatology
Hospital San Giovanni Bosco, Piazza Del Donatore Del Sangue 3
10154 Turin
Italy


Salama Wael
Orthopaedic Department
Sohag University Hospital (SUH)
Sohag 82524
Egypt


Santoro Daniele
University of Turin, Unit of Traumatology
C.T.O. Hospital - Via Gianfranco Zuretti 29
10126 Turin
Italy


Singh Jaswinder
Unit of Orthopaedics and Traumatology
Medical College, Brown Road
Ludhiana
Punjab 141001
India


Torre Federico
University of Turin, Radiology Department
Hospital San Luigi Gonzaga - Regione Gonzole 10
10043 Orbassano
Turin
Italy


Trikha Vivek
Department of Orthopaedics
All India Institute of Medical Sciences
New Delhi 110029
India


Veltri Andrea
University of Turin, Director of Radiology Department Unit
Hospital San Luigi Gonzaga, Regione Gonzole 10
10043 Orbassano
Turin
Italy


Vijayan Sridhar
Gold Coast University Hospital
1 Hospital Boulevard
Southport
Queensland 4215
Australia



---